Welcome to 100.9 ZZZ FM, keeping you up to date on local businesses, the latest music, national and local news, competitions and loads, loads more!  100.9 ZZZ FM is the NSW North Coast's home of contemporary, hit music from all the latest artists with the music format targeting 18-39 year olds.  Broadcasting to a huge slice of the NSW North Coast, the broadcast area reaches 250,000 permanent residents from up north at Tweed Heads to Grafton, south west.  Requests and contests are a regular part of a 100.9 ZZZFM day.  100.9 ZZZFM – Great music and heaps of fun!
The Lismore Radio Licence Area is one of the larger in NSW, with five council areas overlapping the licence area. The total population is over 145,000 and includes 4 state and 2 federal electorates.
The area has a relatively large number of children and teenagers. This is reflected in the high proportion of families with children (over 37% of total families).
The stability of the area is reflected in a high level of home ownership.
25% of the total households have a household income range between $21,000-$41,999 pa; 19% between $42,000-$64,999; and 17% between $65,000-$103,999.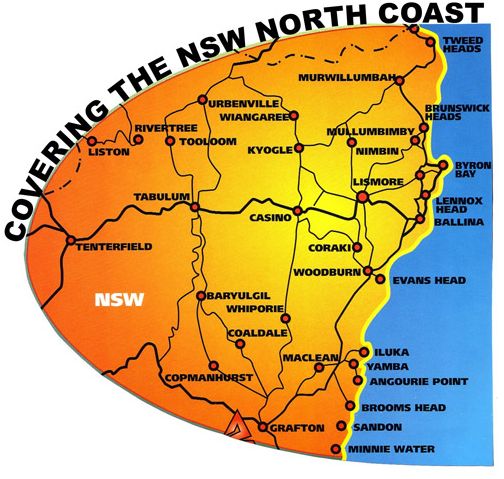 Radio ZZZ FM is complying with the LOCAL CONTENT LICENCE CONDITION as defined by ACMA of 3 hours of local content per business day with the broadcasting of its locally hosted and produced program 6am – 9am daily Monday to Friday. For further information, please download ZZZ FM Local Content Statement. If you have any complaints please download our 'Commercial Radio Codes Of Practice – Listener Complaint Form' then send it back to us at the provided address or fax.
To ensure Radio ZZZ FM complies with the Broadcasting Standards Act 2000, we are obliged to disclose any commercial agreements Radio ZZZ FM  Presenters may have.
Radio ZZZ FM local presenters have no commercial agreements in place, apart from Neil Marks.
Neil Marks commercial agreements as follows:
Lismore City Council – Councillor – $10 – $20,000
Lismore Speedway – Announcer – $1 – $5,000
 Some programs on ZZZ FM are relayed from the Supernetwork group of stations, these can include 2SM, 2HD, 2TM, NEW FM and Radio 97. A register of any agreements these presenters may have can be viewed by visiting 2SM, 2HD, 2TM, NEW FM or Radio 97 Websites.
 FOR WHATS HAPPENING IN SURROUNDING AREAS!
       RICHMOND VALLEY COUNCIL   www.richmondvalley.nsw.gov.au    Phone: 6660 0300
       LISMORE CITY COUNCIL   www.lismore.nsw.gov.au    Phone: 6625 0500
       BALLINA SHIRE COUNCIL   www.ballina.nsw.gov.au    Phone: 6686 4444
       KYOGLE COUNCIL   www.kyogle.nsw.gov.au    Phone: 6632 1611
       BYRON BAY COUNCIL   www.byron.nsw.gov.au    Phone: 6626 7000
       For information specific to each council, click on the website.