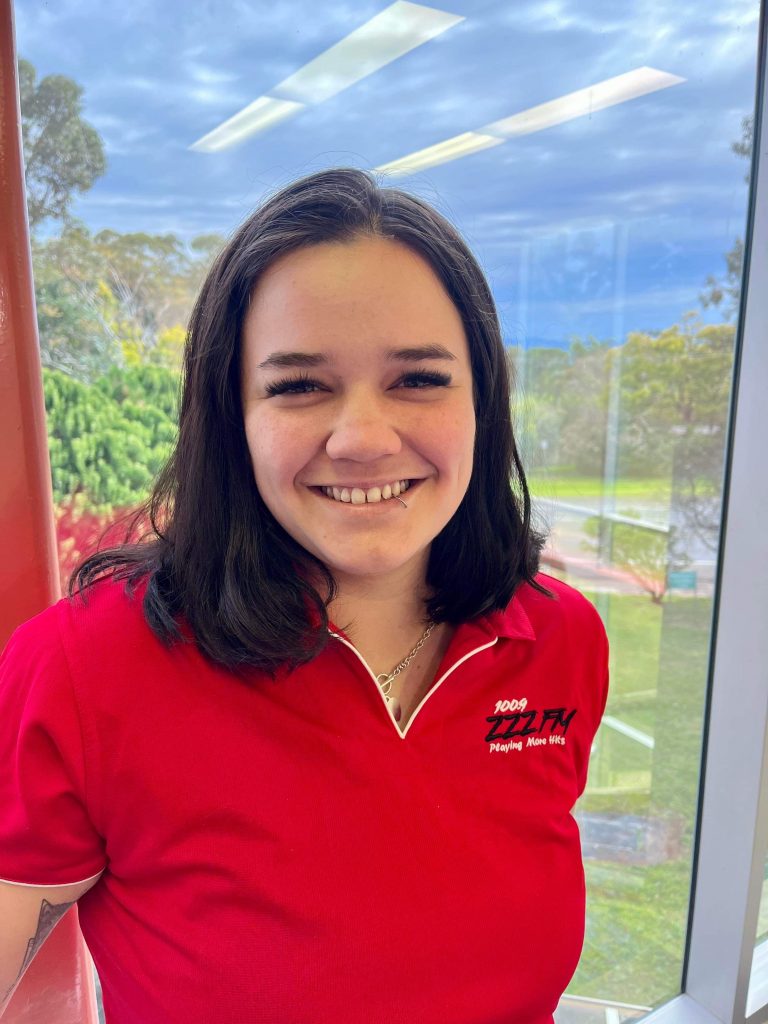 Join Jade as she gets you through your Lunch from 12pm-2pm. She will keep you company by bringing you all the latest hits as well as some fun facts! When she is not on air you can find her in her production cave creating all the commercials that you hear on the radio!
In her free time she is usually spotted driving off into the sunset in her 4WD and puppy in the passenger seat.
Jade is the type of person who is always the DJ on road trips but at the same time will listen to the same 3 songs on repeat for a month.
She loves a good old fashion BBQ and day at the beach and would do anything for a pub feed!